Toothache Pain Relief
Get immediate help
Schedule Free
Consultation
Toothache Pain Relief
A toothache is excruciating. It's not the kind of pain you can simply muscle through because it can quickly be debilitating and prevent you from doing your job, eating, and simply going about daily activities. When you have constant, throbbing pain in your mouth, it cannot be ignored. A toothache is a dental emergency. Contact Dental Arts of the Oaks in Thousand Oaks, CA, to get immediate help and toothache pain relief.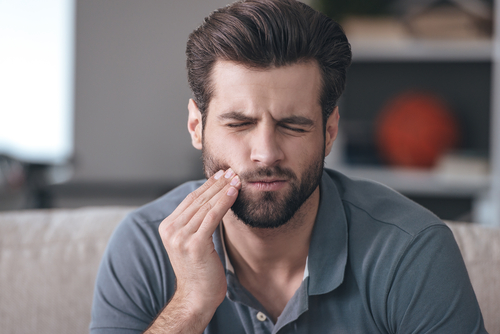 Possible Causes of Toothache Pain
There are many possible causes of toothache pain. Sometimes the issue is visible, sometimes other troubles lurk below the gumline. Your Thousand Oaks dentist will take x-rays and conduct a thorough dental examination to make a diagnosis and recommend treatment. You could be suffering with any of the following: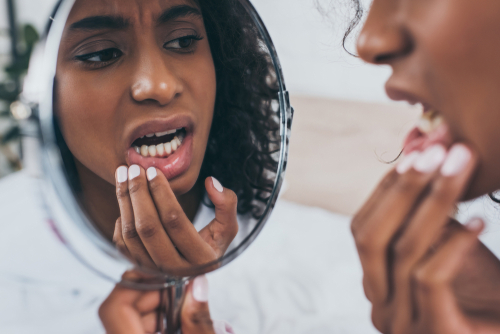 Tooth decay: Cavities all start small but if you don't get them taken care of right away, untreated tooth decay will continue to grow until it reaches the inner layers of the tooth. And that's when pain really kicks in.
Tooth infection: When bacteria reach the pulp of the tooth because of a crack or tooth decay, an abscess can develop. This visible problem is painful and dangerous by itself, let alone when combined with the pain of a toothache. Should the abscess rupture it can lead to serious health problems.
Gum disease: Undiagnosed, untreated, or ignored gum disease will never go away on its own. This problem spreads through the mouth, causing chaos along the way and leaving you with swollen, tender gums, loose teeth, and a host of problems that can feel like a toothache and destroy your oral health.
Impacted wisdom teeth: Toothache pain is commonly associated with wisdom teeth. If these third molars are impacted or only partially erupt, their odd positioning can cause severe pain and damage neighboring teeth.
Emergency Dental Care for Toothache Pain Relief
When you have a toothache, you just want the pain to stop, no matter what it takes. Contact your Thousand Oaks dentist for emergency dental care, so you can get the solutions you need right away. These could include:
Tooth-colored filling: If your toothache is caused by a cavity that has not breached the inner workings of the tooth, a tooth-colored filling may be all you need to repair the damage. The decay is removed and composite material covers the treated area.
Root canal therapy:An infected tooth root hurts, a lot. In root canal therapy, the roots are meticulously cleaned out, filled, and capped with a porcelain crown so there is no room for reinfection.
Porcelain crown:When a filling isn't a big or tough enough solution to cover the problem area, a customized crown is created to cap the tooth and offer protection.
Extraction:Pulling a tooth is a last resort. Your dentist wants to save your natural tooth no matter what, but sometimes the problem requires extraction to relieve your pain and save your oral health.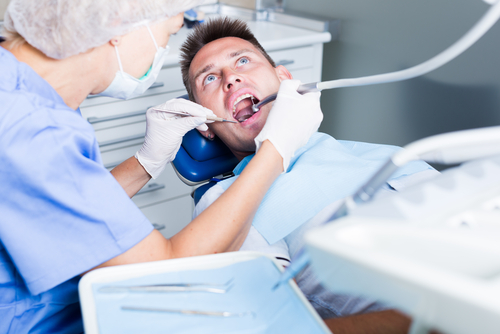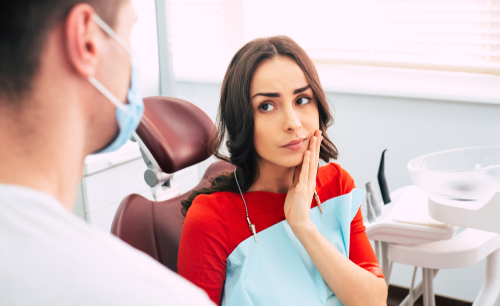 Cost Factors for Toothache Pain Relief
Try not to think about the price of your dental care when it comes to fixing toothache pain relief. This is a problem that demands professional treatment from your dentist to make the pain stop, and there is always an affordable way to fix what's wrong. Typical cost factors will include:
Whether the dental visit was an emergency visit
Cause of the toothache
Location of the problem tooth
Procedures needed
Materials used
Get Toothache Pain Relief Now at Thousand Oaks Dentist Near Me
If you have any sort of toothache pain, don't try to wait until your next dental appointment to get it looked at. Contact Dental Arts of the Oaks in Thousand Oaks, CA, now for an emergency dental visit so you don't suffer with unnecessary pain or allow one issue to become multiple problems.