Teeth Whitening
For a Brighter Smile
Schedule Free
Consultation
Teeth Whitening
Professional teeth whitening is one of the most popular cosmetic dentistry treatments available. Affordable and easy, this procedure delivers immediate results and is available at Dental Arts of the Oaks in Thousand Oaks, CA. We use powerful, professional-grade bleaching products that are designed to blast away stains and discoloration and give you the bright, white smile you want.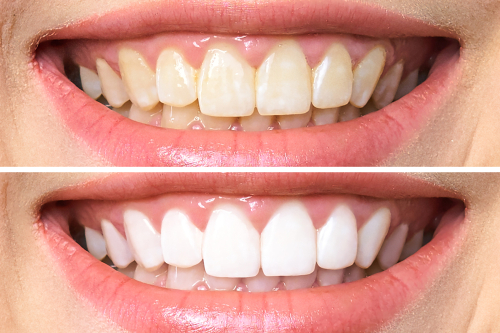 What You Need to Know About Teeth Whitening
Everyone who wants professional teeth whitening must undergo a dental exam to confirm that their teeth and gums are in good condition. Your smile must be healthy before you try to make any upgrades and it's necessary to have a good foundation to build upon. Here's what else you need to know about teeth whitening before you pursue this smile makeover option: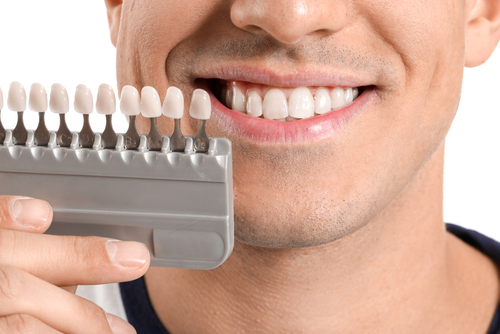 You don't need perfect teeth. Teeth don't have to be straight and flawless to benefit from teeth whitening. In fact, gaps, misalignment, and any other small flaws are often cloaked by a whitening treatment that creates an illusion of perfection.
Dental restorations cannot be whitened. If you have a filing, crown, or other dental restoration, its color cannot be altered by professional bleaching. Restorations can be replaced or touched up after a teeth whitening to match your fresher, whiter tooth enamel.
You will have your own unique formula. Some patients only need one in-office whitening treatment. Others require take-home trays for a few weeks to boost their results. Others need a few trips to the dentist to get the maximum results. There is one formula that is just right for you.
It may not be possible to whiten your teeth. Some people have stains and discoloration that cannot be altered by a bleaching treatment. You're not destined to have dingy teeth for a lifetime – you simply need to consider other cosmetic dentistry treatments that can whiten your smile permanently, like porcelain veneers.
Benefits of Professional Teeth Whitening
Any professional dental treatment is going to be far more successful than an over-the-counter remedy from your local pharmacy. When you want to truly remove surface and ground-in stains from your teeth, it's only a professional teeth whitening treatment that can get the job done. Here are some of the other benefits of this cosmetic dentistry treatment:
Powerful formula: Highly concentrated, powerful bleaching agents are available only through your dentist and are quality-controlled for strength and safety.
Quick results: In-office whitening treatments truly take only about an hour to complete.
Comfortable: Gums and teeth are carefully protected to minimize sensitivity and deliver a comfortable treatment.
Consistent: If one tooth is tougher to whiten than others, trouble spots can be targeted to manage discoloration. The procedure is targeted to deliver consistent results, so all tooth enamel blends nicely and evenly.
Long-lasting: Whitening results can last for a few years but most treatments come with take-home touch-up trays for some extra whitening on your own time whenever you need it.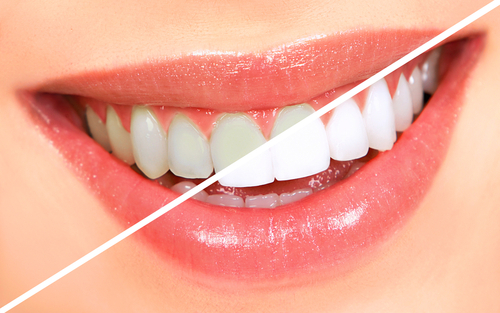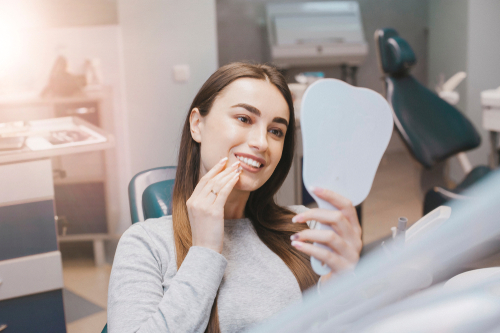 Cost Factors of Professional Teeth Whitening
The cost factors of whitening from your Thousand Oaks dentist will include:
Type of bleaching treatment
Number of treatments needed
Materials used
Location of the dental office
Teeth whitening remains an affordable cosmetic dentistry treatment, and our dental office is committed to helping our patients achieve the smile they want. We offer convenient payment plans and financing options that can make your dream of a bright, white smile a reality.
Get Teeth Whitening at a Thousand Oaks Dentist Near Me
If you want to know if you're a good candidate for whitening, schedule a consultation at Dental Arts of the Oaks in Thousand Oaks, California or ask Dr. Alex Bierman at your next dental exam. Contact us to schedule an appointment.