Stop Hiding Your Smile:
Porcelain Veneers Are The Answer!
Your Smile Evaluation
Begins Here!
Porcelain Veneers
Porcelain veneers are a life-changing cosmetic dentistry treatment. Customized in all ways to flatter you and your smile, this treatment can help you look younger, happier, healthier, smarter, and more capable. A beautiful smile is a powerful thing, and Dr. Alex Bierman at Dental Arts of the Oaks in Thousand Oaks, CA, can help you achieve the celeb-worthy look you want with dental veneers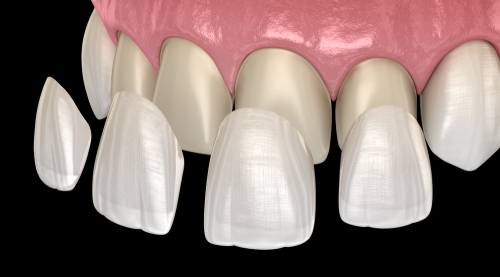 Customize Your Porcelain Veneers
Porcelain veneers are constructed of incredibly strong porcelain and crafted into super-thin shields that fit over your natural teeth. One of the most important steps in this smile makeover process is working with your Thousand Oaks dentist to design your personalized veneers so they are customized perfectly for you.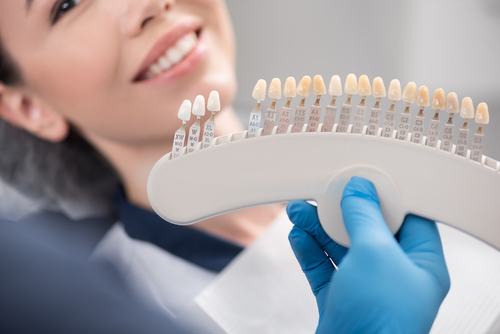 You will discuss the following characteristics with your dentist:
Color: Veneers aren't just white – there are many shades of white. You want the one that is flattering to your skin tone and the whites of your eyes so you don't end up with too-white teeth that look fake.
Length and size: Veneers should not be too large or too small, and you don't want them to be identical. The width, length, and depth of every veneer is carefully designed to build a smile that is symmetrical and looks natural.
Shape: Teeth can be rounded, sharp, square, or blunt. Teeth should be unique to you so they blend seamlessly into your appearance.
Translucency: Natural teeth reflect light and veneers should do the same. This level of translucency is influenced by the color of your natural teeth under the veneers.
Problems Fixed by Dental Veneers
Veneers are designed to conceal every cosmetic complaint that you have about your smile. While one or two teeth can get veneers to fix small flaws, most people opt for eight to 10 veneers on their front teeth for a complete smile makeover.
Dental veneers can cover up everything you dislike about your teeth, including:
Stains or discoloration
Gaps
Short or small teeth
Misalignment
Chips or cracks
Misshapen teeth
Asymmetrical smile
Narrow smile
Your Thousand Oaks cosmetic dentist will recommend the ideal number of veneers for your smile, so you achieve the transformation you want. The smile makeover you undergo will offer both cosmetic and functional transformations that make your teeth look better while also making them stronger.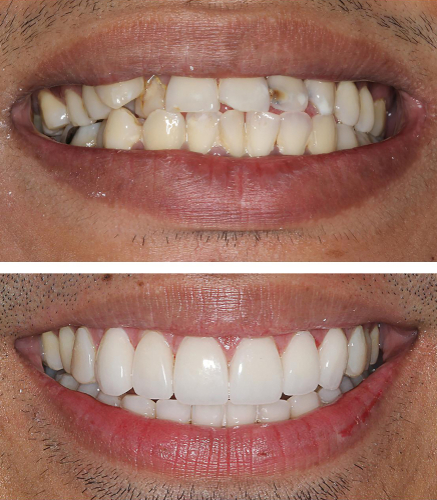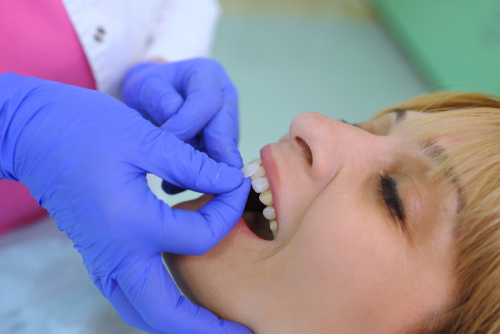 How Porcelain Veneers Are Applied
The veneers treatment usually takes two visits to your dentist to complete. Here is what you can expect as you go through this amazing smile transformation:
You will discuss the following characteristics with your dentist:
Evaluation: Your dentist must check your oral health to make sure you are a good candidate for dental veneers and that your mouth is free of decay or infection. This will include an oral exam as well as x-rays.
Design: You and your cosmetic dentist will discuss the characteristics of your veneers and impressions of your teeth will be taken so all this information can be sent to the dental lab. You will have to wait a few weeks for the veneers to be ready.
Prep: Natural tooth enamel must be sanded down slightly to make room for the veneers. Temporary veneers are put in place while you wait for your customized shields to arrive.
Application: Your unique veneers will be placed on your teeth and checked for size, shape, and color. Once you and your dentist are satisfied with the result, they will be permanently bonded in placed.
Cost Factors of Porcelain Veneers
Every cosmetic dentistry treatment is an investment. The cost factors of porcelain veneers will vary but typically include the following considerations:
The number of veneers you get
Materials used to construct the veneers
Dental lab used
Experience of your cosmetic dentist
Location of the dental office
At Dental Arts of the Oaks, we offer several affordable payment options so the dental treatment you want most is possible for your budget.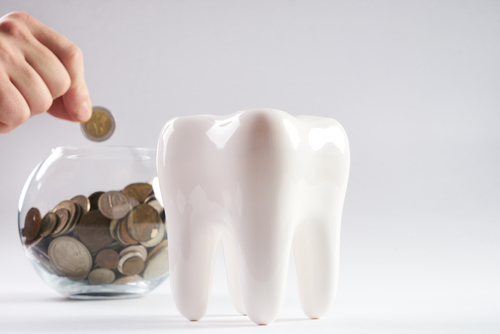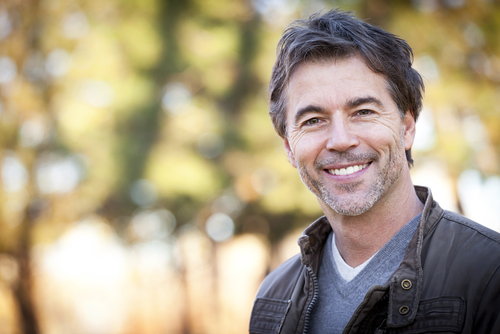 Find Out If Porcelain Veneers Are Right for You
Google "dentist near me" and schedule a consultation with Dr. Bierman at Dental Arts of the Oaks in Thousand Oaks, CA, to find out if you're a good candidate for porcelain veneers.