Porcelain Crowns
Strengthen and Enhance Your Smile
Schedule Free
Consultation!
Porcelain Crowns
Porcelain crowns are used to restore damaged teeth and protect them from further problems. They are also used as a cosmetic dentistry treatment that beautifies unsightly teeth. Dr. Alex Bierman and his dental team at Dental Arts of the Oaks in Thousand Oaks, CA, are prepared to customize the porcelain crown you need to strengthen and enhance your smile.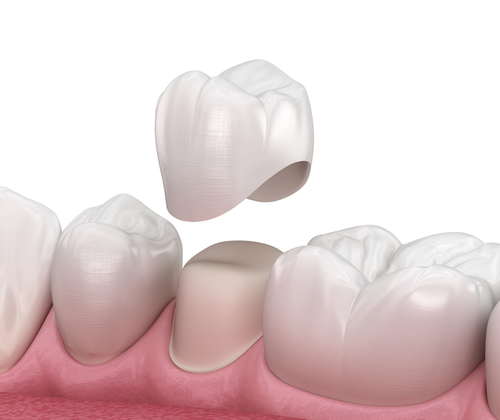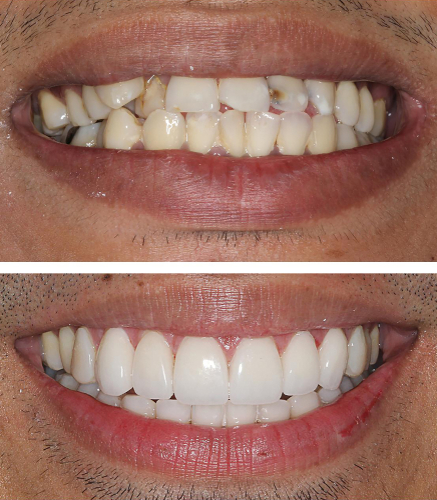 Restore a Problem Tooth with a Porcelain Crown
Crowns are designed to fit over a damaged tooth to make it stronger and allow it to function perfectly. Porcelain is the typical choice for a crown because the material is so durable and can be shaped and tinted to match the rest of your teeth. Your Thousand Oaks dentist may recommend a crown if you have any of the following problems with your oral health:
Tooth decay: If you have a very large cavity and not enough tooth structure to support a tooth-colored filling, a crown can be used to cover the treated area and restore both the size and function of your tooth.
Infected tooth: If a tooth is deeply infected, root canal therapy is often necessary to stop the pain and correct the problem. This requires some alteration to the tooth's structure. A porcelain crown covers the tooth after the root canal therapy to make it robust again and prevent future problems from developing.
Weak tooth: Teeth can become weak because of age or worn enamel, both problems that make the tooth susceptible to damage and decay. A crown prevents a tooth from breaking down while also protecting neighboring teeth from disintegration too.
Choose a Porcelain Crown to Beautify an Unsightly Tooth
While crowns are typically considered a restorative dentistry solution, they also do important cosmetic work and are used to fix unsightly teeth. Each crown rests on the visible portion of your natural tooth and is snugly shaped just at the gum line so it looks completely natural and like it has always been part of your smile.A porcelain crown can be used to correct things like:
Misshapen tooth: An oddly sized or misshapen tooth sticks out from the crowd, but it can be built to the right size and shape with a carefully constructed porcelain crown.
Stained tooth: Sometimes a smile is perfect except for one discolored tooth that cannot be whitened. Covering the offending tooth with a crown that is tinted to match the rest of your enamel finally creates that consistent smile you've been craving.
Fractured tooth: If a tooth is chipped or cracked, it may not look great, but it's also wide open to bacteria and food particles, which makes it far more likely for decay or infection to develop. Correcting the fracture as soon as possible with a crown prevents more serious dental problems.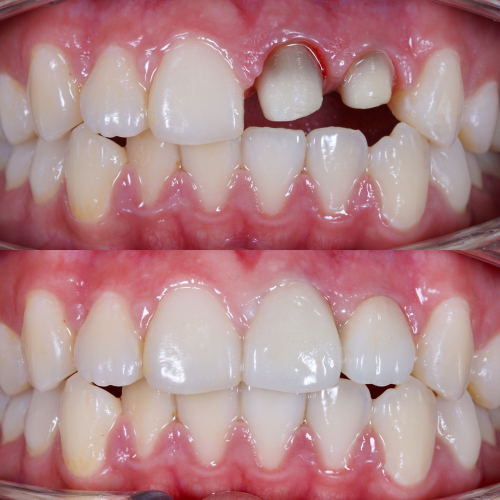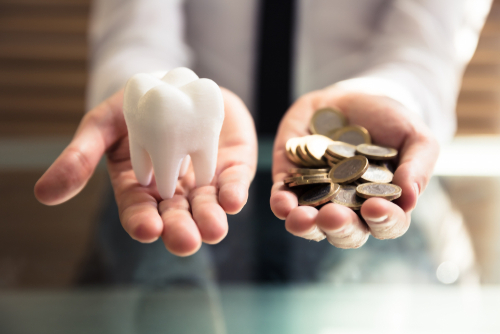 Cost Factors of a Porcelain Crown
When you need a porcelain crown, it's natural to have concerns about the cost of the repair. When it comes to cost factors of a crown, the following will all impact the final price:
Location of the problem tooth
If other dental procedures must be done first
Materials used
Dental visits needed
Expertise of your dentist
At Dental Arts of the Oaks, we accept a variety of payment options and offer affordable financing plans so you can get the repairs and cosmetic upgrades you want and need for your smile makeover.
Get Porcelain Crowns at Thousand Oaks Dentist Near Me
Getting a porcelain crown usually takes two visits to your Thousand Oaks dentist, a manageable and reasonable time for a restoration that can last for a lifetime. If you're ready to learn more about crowns, contact Dr. Bierman and his team at Dental Arts of the Oaks to schedule a consultation and find out if this is the right solution for your smile.