What to Expect at a
Teeth Cleaning
Schedule Free
Consultation
Teeth Cleaning
Professional teeth cleanings are the heart of preventive dentistry. When you visit your dentist every six months for a teeth cleaning and dental exam, it helps you maintain healthy, strong, beautiful teeth and gums. At Dental Arts of the Oaks in Thousand Oaks, CA, it is our goal to help our patients establish a solid foundation of oral health and keep it for a lifetime.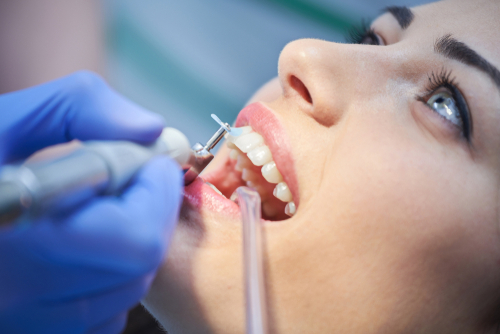 Everything That Happens During a Teeth Cleaning
Every activity that occurs during a teeth cleaning plays an important role in keeping a patient's teeth and gums healthy. At your Thousand Oaks family dental office, you can expect the following at almost every visit: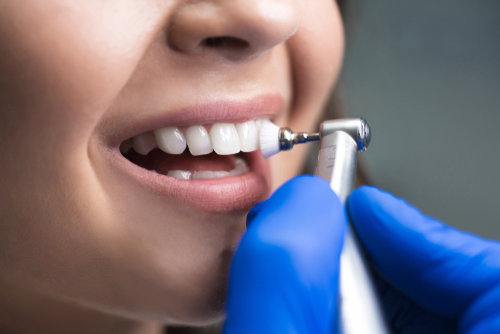 Teeth cleaning: The dental hygienist uses special tools to access hard-to-reach places and remove built-up plaque and tartar from tooth enamel. This effort is following by a thorough flossing and polishing of the teeth to a high shine.
Dental check-up: Your Thousand Oaks dentist will review your teeth and gums for any trouble spots, including tooth decay, gum disease, gum recession, and more. If there is a problem developing, you will receive recommendations about how to manage it before it becomes an even bigger, more painful, more costly issue.
Oral cancer screening: An oral cancer screening is part of every dental exam. This perfunctory review of the lips, cheeks, palate, neck, and throat is an opportunity for your dentist to look for early signs of this dangerous disease. When diagnosed early, oral cancer is highly treatable – your dentist is the key to keeping you healthy and free from this condition.
X-rays: Typically, x-rays are taken once a year per most insurance plans but you can have them taken anytime you want or as needed. These images give your dentist a look at what's going on below the gumline which makes it possible to stop and correct problems before they get out of hand.
Fluoride treatments: Fluoride treatments are typically reserved for children and are administered at every dental cleaning to give their burgeoning teeth protecting from developing cavities. Adults can request this treatment too.
Consultation: A teeth cleaning is an opportunity to talk to your dentist about anything that's on your mind where your teeth are concerned. Need a recommendation for an electric toothbrush? Wonder if you're a good candidate for Invisalign? Think you could use a mouth guard at night? Want an opinion about how you'd look with porcelain veneers? Ask away.
Cost Factors of a Teeth Cleaning
Many people avoid the dentist because they don't have dental insurance. They justify their absence from the dental office by telling themselves they brush and floss well at home every day and that's good enough. But no matter how good at-home care is, it can never replace the meticulous nature of a cleaning by a dental hygienist or the carefully trained eye of your Thousand Oaks dentist.
Nearly every dental office tries to make the cost factors of a teeth cleaning as affordable as possible so you can get the care you need. Many dental offices offer first-time or new patient specials that include:
Teeth cleaning
X-rays
Dental exam
Consult with the dentist
Oral cancer screening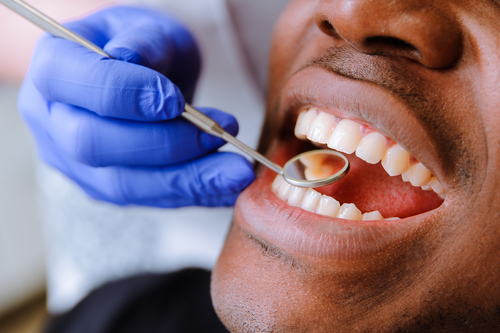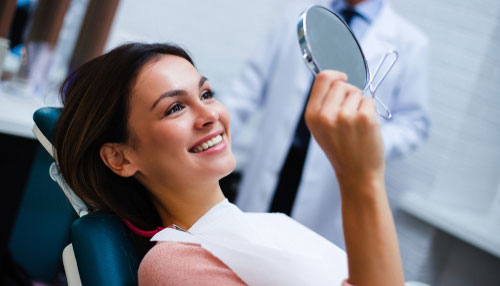 Teeth Cleaning Near Me in Thousand Oaks, CA
Is it time for you or members of your family to get a teeth cleaning? Don't hesitate to schedule your next check-up. Contact Dental Arts of the Oaks in Thousand Oaks, CA, to get on our calendar. Prioritize your oral health – it's an important part of your overall health and well-being, not to mention your self-esteem. The small effort of seeing your dentist every six months can protect you from pain, oral health problems, and costly repairs – and help you maintain a bright, white, beautiful smile.