Emergency Dentistry
Immediate Care For Your Dental Pain!
Schedule Free
Consultation
If you are experiencing any of the following dental problems, contact Dental Arts of the Oaks at (805) 429-8800 to find out if you need to be seen immediately using our emergency dentistry services at our Thousand Oaks, CA, dental office:
Knocked-out tooth
Severe toothache
Dislodged tooth
Broken tooth
Injured jaw
Lost crown or filling
Mouth trauma
Swollen, oozing, and bleeding gums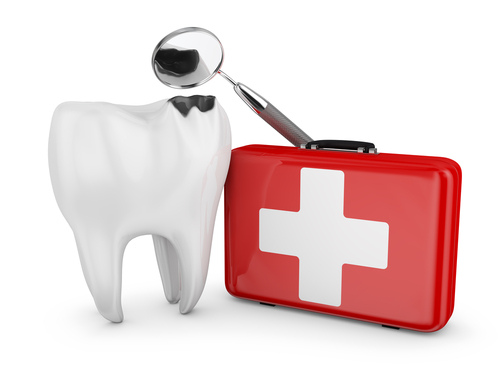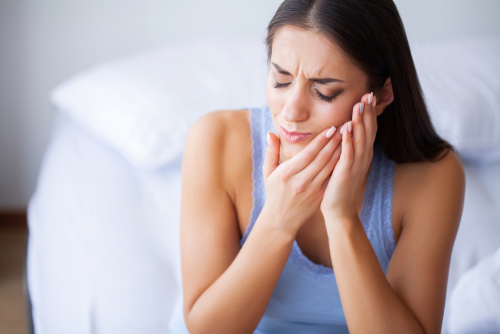 Do You Have a True Dental Emergency?
A true dental emergency threatens the teeth and tissues in your mouth and, if not addressed quickly, could develop into even more significant complications. True emergencies will not go away on their own – but they can always be fixed by your Thousand Oaks dentist.
At Dental Arts of the Oaks, we take every dental concern seriously and want you to contact us right away if you have an obvious problem, pain, or even if you're dealing with something that may not seem like it needs immediate attention. Do not try to diagnose yourself – allow your dentist to identify the urgency of your situation and help save you from tooth extraction, tooth loss, infection, and extensive repairs.
What You Need to Know About Dental Emergencies
The most important factor when it comes to emergency dentistry is to allow your dentist to make the call about whether you need to be seen right away or not. And, as you make that call to your Thousand Oaks dentist, keep the following details in mind.
Blood isn't always bad. Mouth injuries are notoriously bloody. The results of a blow to the mouth can look much worse than the really are because so many tiny blood vessels are split open. There may not be anything wrong with your teeth or jaw.
Admit that you have a problem. No one wants to spend more time at the dentist than necessary, and no one wants to deal with a stressful dental emergency. But serious dental problems cannot wait until your next scheduled dental check-up to be treated.
Try to stay calm. A chipped veneer, a broken front tooth – situations like these are inconvenient and noticeably alter your smile. However, similar circumstances do not always call for a same-day appointment if your tooth is not in jeopardy.
Always call your dentist. You might not have any tooth pain with a lost filling or a broken tooth, for example, but deciding that the matter can wait could turn into an unpleasant and painful situation. Leaving an altered tooth vulnerable means infections and decay could settle in and lead to bigger problems and the need for in-depth repairs.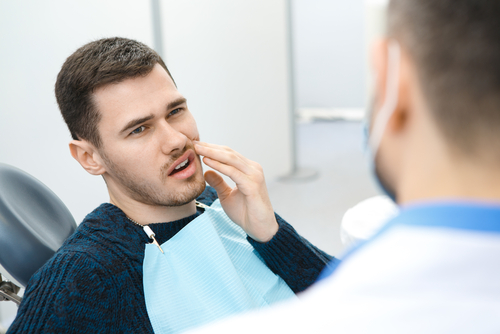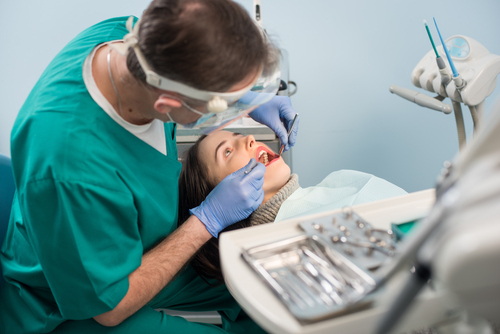 Cost Factors of Emergency Dentistry
Every dental emergency is unique and evaluated on a case-by-case basis. Your Thousand Oaks dentist will determine what procedures are best for the symptoms you're currently experiencing and intervention will proceed from there. Some treatments are common when it comes to managing serious dental problems and severe pain and cost factors will vary depending on what measures are needed to eliminate your pain and stop your problem. Cost factors will be tallied based on the following:
Repair(s) needed
Materials used for the repair
Whether you require after-hours dentistry
Whether sedation dentistry is needed
Experience of the dentist
Location of the dental office
Emergency Dentistry in Thousand Oaks
At Dental Arts of the Oaks, we are prepared to treat a wide variety of traumatic dental injuries, including teeth that have been chipped, moved, or entirely knocked out. Sometimes it may not look like you have a dental emergency, but anything out of the ordinary that's happening with your teeth should be looked at right away to prevent larger problems from developing.
Contact our office to find out if your injuries demand that you be seen right away at our Thousand Oaks, CA, emergency dentistry office.
Want to learn more about emergency dentistry services from Dental Arts Of The Oaks?
Call our Thousand Oaks, CA office at (805) 495-1061 to book an appointment!